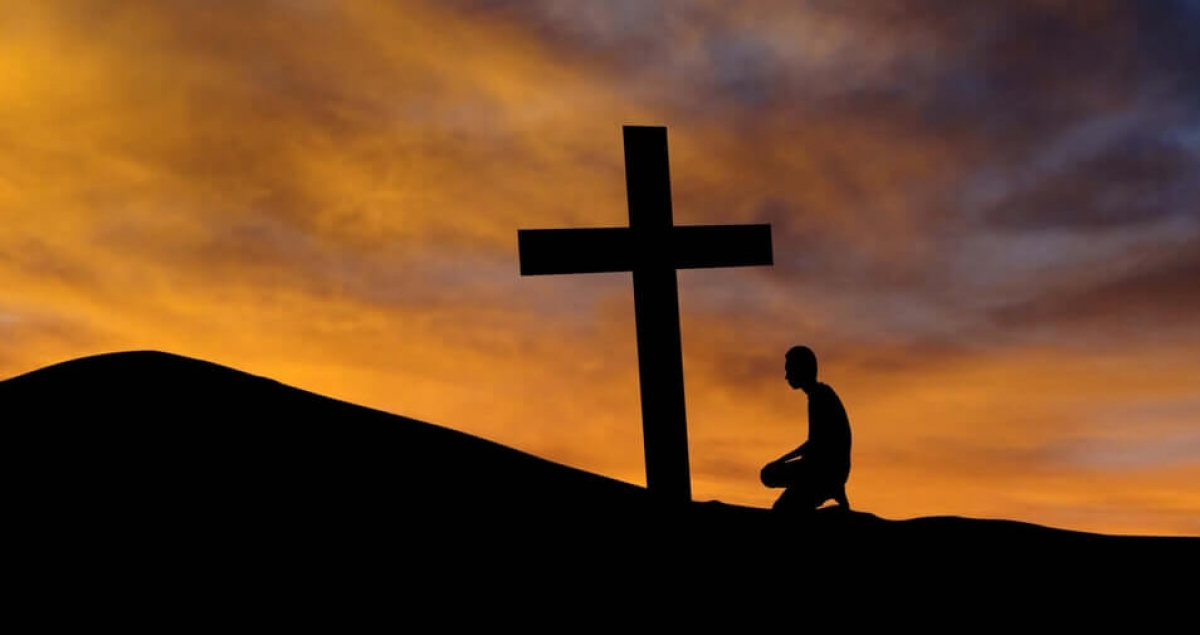 January 31, 2022
HIS SAVING HANDS
Excerpt from HIS SAVING HANDS: Case Studies from Africa Mission Frontiers by Dr.Esther Adenike Luogon.
In the hollow of His hand
In the hollow of His hand
I am safe whatever may betide me
In the hollow of His hand.
Thinking about God's faithfulness on the mission fields, missionaries have testimonies on their lips that they need to share with this generation, and even generations yet unborn. They are all events that took place at various mission fields and experienced by real people, but their real names are not mentioned for ethical reasons. Also for security reasons the names of some of the people groups and the mission fields are withheld, as this might jeopardize the lives and the work of the missionaries involved.
Power encounters can be defined as the spiritual battle that one engages in with the powers of darkness when one is busy doing or carrying out the Kingdom project. It can also be described as a "Power clash" between the powers of darkness and that of light. People will naturally submit their allegiance to Jesus Christ when they perceive that "His power is superior to magic and voodoo, the curses and blessings of witch doctors, and the malevolence of evil spirits, and that His salvation is a real liberation from the power of evil and death." (Willow bank report, 1978). Missionaries are face-to-face with spiritual attacks on the mission frontiers.
The style of writing that is employed in this book is such that the case studies that are documented here are either in the first person singular or plural pronoun. This is to enable the readers to enjoy the flow of the stories. It is time for the Christian community to arise, and get involved in powerful prayers of intercession on behalf of our missionary friends who are laboring on the mission frontiers.
"For we do not wrestle against flesh and blood, but against principalities, against powers, against the rulers of the darkness of this age, against spiritual hosts of wickedness in the heavenly places." (Ephesians 6:12)
Two of the major weapons of our warfare according to Apostle Paul in the book of Ephesians chapter six are: 'the sword of the spirit and prayer.'
Pirolo quoted Samuel Chadwick, as saying, "The one concern of the devil is to keep Christians from praying. He fears nothing from prayerless studies, prayerless work and prayerless religion. He laughs at our toil, mocks at our wisdom, but trembles when we pray." (Pirolo 1991, 96). Christians are called upon to enforce the victory of Christ over the powers of darkness.
My prayer for you as you peruse the pages of this book is that, the God of missions will open your spiritual eyes to see what He wants you to see, and may He burden your hearts to commence an intercessory ministry, so as to reach out to the missionaries out there.
Spiritual warfare or Power encounters refer to the activities that as Christians, we have to take our stand against the devil and his cohorts. I enjoy spending some quiet hours in the night to fellowship with my father in heaven, I mean, God. One of such beautiful moments, I got out of my room and went outside to the restroom. Afterward, as I began to pray, I got distracted by some strange sight. Powers of darkness are realities on the African mission fields! And in this particular locality where our mission base is located, it is an on the open secret that the activities of the witches are 'unbeatable.'
Thanks be to God for greater is He that is in me than he that is in the world. (1 John 4:4). Christians are lights and they are meant to light every dark corner where they are residents. But have you noticed this other group of people that carry lights about in the dark? Hunters of course! You are mistaken. I am referring to what people call 'witches' light.' Whenever you see any strange light moving a few meters above the ground, dare it. I mean challenge it to die in the name of Jesus Christ. Such light quenches immediately. In Philippians 2: 9-11, we read, "Wherefore God also hath highly exalted him, and given him a name which is above every name. That at the name of Jesus, every knee should bow, of things in heaven, and things in earth, and things under the earth; And that every tongue should confess that Jesus Christ is Lord, to the glory of God the Father." (KJV)
On this memorable day as I was praying, I lifted up my head and some four kilometers away from where I was, I was face-to-face with several bright lights arranged in rows as if getting ready for a photographer to snap a shot. I got excited in my spirit man – Waoh! Are these witches having their regional or territorial meeting this early morning? The spirit indeed intercedes for us. He helped me to pray some warfare prayers that early morning. As if in response to an order, an advance squad (lights) moved towards my direction. '…the righteous are bold as a lion.'(Prov.28:1). I knew no fear, I kept on rebuking these forces of darkness and to God's glory, the advance squad retreated, and the lights began to go off.
Remember there's time for everything under the sun. I would not allow the devil to cheat me to the point of concentrating on him and his agents to the detriment of other spiritual programs. It was time to attend the Mission base morning devotion tagged, "Hour of worship." The meeting was dull that morning, I guess that was due to the spiritual pollution, resulting from the conference of the witches, so we all left the hall and went outside to continue the devotion. The other brethren had the opportunity to see a few of those 'lights' and everybody recognized the root cause of the low-spiritedness that was experienced during the worship session that morning. Thus we joined forces together to challenge those powers and we were all able to worship God better, in spirit and in truth. So I sought for a man among them who would make a wall, and stand in the gap before me on behalf of the land, that I should not destroy it. (Ezekiel 22:30a).
Thank God for His mercy every day, if not, we would have been consumed. He delivered us from all imaginations of the witches against us as God's ambassadors in that land. I am alive to testify to the goodness of the Lord. Hallelujah!
Another missionary narrated her experience in this version.
God cares and He knows all things. Little did I realize that I was having a 'visitor' in the bathroom. One early morning in another mission base located at Gana-Ropp, Plateau state of Nigeria, a chicken was brought into the house and I kept it in one corner with the aim of transferring it to an appropriate place after the hour of devotion. But the frightening shrieks being made by this chicken disturbed me, so I was compelled to get out of the bedroom to check what exactly the problem was.
On getting out I saw this unwanted 'visitor' – a big snake – coiled around the Water Cistern at the bathroom. I was afraid and shouted a prayer – "I bind you in Jesus name" – Of course at my voice, the unfriendly 'visitor' glided its way through a hole and was out of sight. I ran out of the house to invite people to come and kill the snake, but it had disappeared, and so we decided to plug the hole with a piece of cloth.
This hole needed to be closed up, so the decision was taken to get some cement to block the hole permanently, but before that could be done, the piece of cloth must first be removed. What did we see? A big snake again? It was now time to execute 'judgment' on this foe. It was killed and set ablaze.  Thank God for His mercies, or else, this snake would have crossed into the bedroom, made its abode under my bed, and that would have been without my knowledge. Our God delivers us from all troubles.